Fitness
A modern fitness offers a pleasant atmosphere with the possibility of high-quality workout . The air-conditioned rooms spread on 240 square metres in two floors.
They are divided according the fitness machines and free weights on the ground floor and cardio workouts on the first floor.
Fitness provides excellent conditions for practising both recreational and top team-athletes that come to our Sports Centre for preparation camps.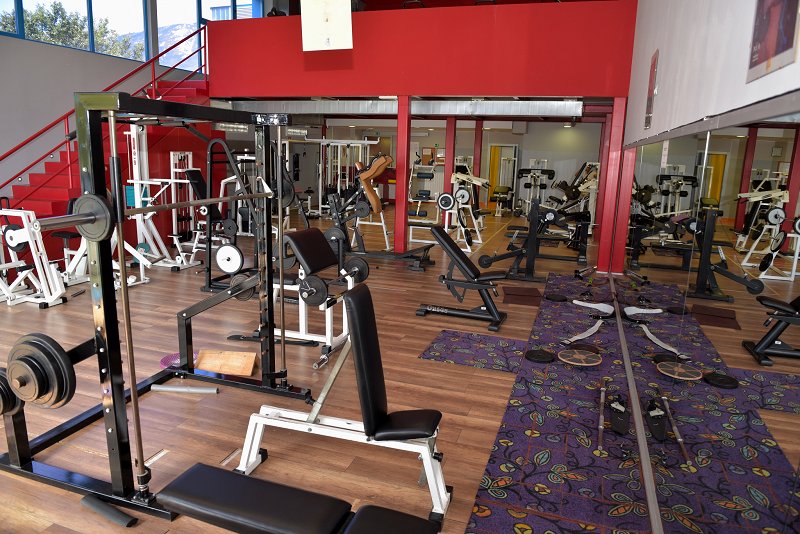 Ajdovščina
Ajdovščina is economic and cultural centre of the Vipava Valley. The Valley lies the west of Slovenia, 25 km from the Slovene-Italian national border. It takes less than an hour drive on the highway to reach Ajdovščina from capital of Slovenia.
Activities
Swimming, outstanding experiences, learning about different sports are appropriate activities for useful spending time during the summer holidays.
Nearby Sports facilities
The proximity of sports facilities and the natural environment is a great advantage of the campsite as a destination for active holidays. The camp is located next to the Sports Centre Ajdovščina, which is from the city center only a kilometer away. If you belong to groups or individuals that desire spend active holiday, camp Ajdovščina definitely the right destination.
Food and wine routes
The Vipava Valley is known for its exquisite cuisineand colorful offer of white and red wine. The Vipava wine route is marked with special signs is inviting you during the whole year. On the route you can stop on varius restaurants, tourist farms, wine cellars where they can offer you genuine wine and home produced and cooked food. Among the people of the Vipava Valley who work hardly trough whole year you will find the warmth of the original country home.