Outdoor Summer Pool
The Outdoor Summer Pool offers excellent leisure time possibilities. In the surrounding area, in addition to the swimming pool of 50m x 16m, there are vast green areas, i.e. a safe haven from the sun in the hot days of summer.
Swimwear
Only tight-fitting sports swimsuits are allowed at the summer swimming pool.
The use of bathing trunks on water surfaces is prohibited!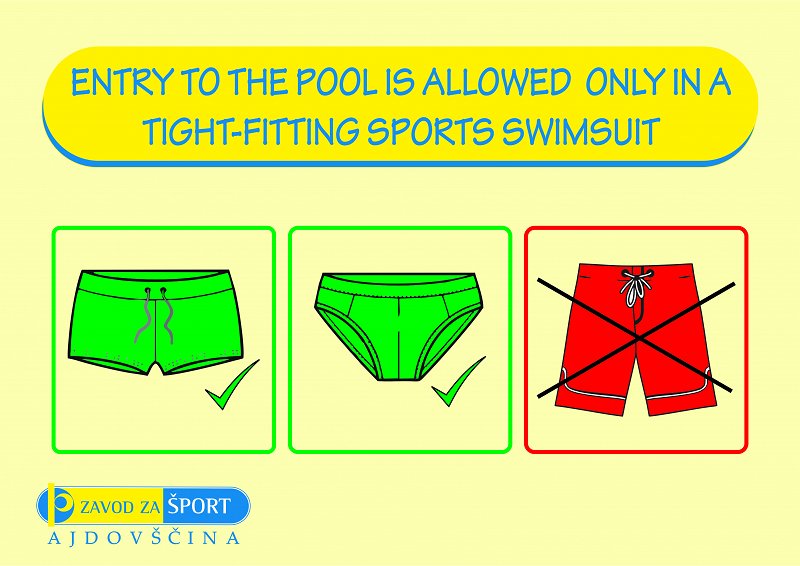 Showers
Showering is mandatory before entering and after leaving the pool.
Food delivery to the swimming pool
We would like to remind you that if you come to the summer swimming pool and stay here longer, it is important to bring food and drinks with you in a suitable bag that will maintain the temperature even on the hottest summer days.